Swissfiber bar s & bar b product overview
The risen demand for mobility has led to ever-increasing frequency of movement between large urban centres. The noise pollution created by increased mobility, coupled with increased population density has led to more and more people being exposed to noise stress. For more than 15 years, we have made efforts to reduce the noise affecting your life.
bar s (small support)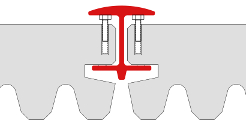 Go to bar s
bar b (large support)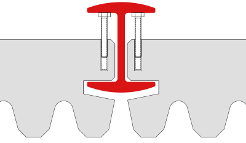 Go to bar b
Documentation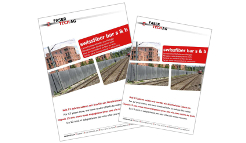 Go to Documentation
Approval
Swissfiber noise barrier supports have been evaluated as bearing components for use in noise barriers and have been approved by the Swiss Railway Company SBB. Swissfiber bar s and bar b meet the requirements of SBB FW-IB 01/05 on the measurements, design and construction of glass-fibre reinforced plastic (GFRP) noise barrier supports.
Advantages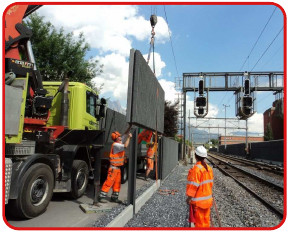 Highly aesthetic: concrete foundations can be completely laid underground, as fibreglass does not corrode
Simple assembly of base board to post
Quick and simple assembly thanks to low weight. No heavy machinery necessary for installation
Direct installation by concreting in, thanks to the Swissfiber bar s and bar b's high level of corrosion and alkali resistance
Approved for use over a 80 year lifespan
Suitable for use with SBB and FEDRO noise barrier elements made of concrete, wood, aluminium and glass
Areas of use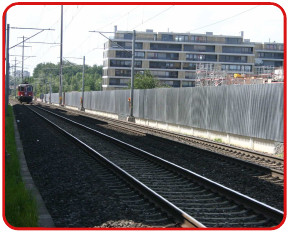 Swissfiber supports are in:
Railway lines
Airports
Motorways
Roads
Streets
Car parks
Public areas
etc.